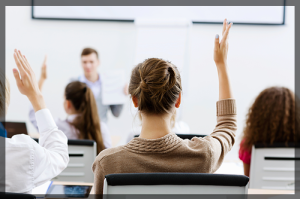 Raise Your Hand To Become Part of a Unique Organizing Community
Sappari Solutions Member Site provides:
Online access to Live Webinars on organizing topics specific to your needs.
Unlimited access to past recorded webinars to refresh and review.
Expert documents and resources used by organizing professionals in the field.
Access to a community of individuals working through similar organizing challenges
Access to additional resources such as small group coaching and one on one coaching.
What You Get:
24 hour access to the tools you need
Support to answer your organizing questions
Expert knowledge at your finger tips
Time saving tools and resources
Peace of mind that comes with joining a like-minded community
Join our Community!
Request a Getting Acquainted Call
Hear What Others Are Saying:
"I can't get over how helpful they were and great to work with to cut down on all the clutter I've been dealing with for years." – Barb
"I
t helped me to realize I can accomplish anything. I need to make a plan and take baby steps to get what I need accomplished. If I don't finish, I can continue the next day. Don't give up. Keep at it." – Gail