Hi! Just a little video I made to introduce you to organizing services. If this speaks to you I look forward to you reaching out and scheduling a time to talk to me. I can't wait to hear from you 🙂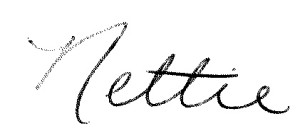 Is this you?
Heather is successful in her career and happy to be a mom of three beautiful, and talented, children. She loves that her parents are still around to spend time with but as they have aged she has been given the responsibility of caring for them.  Things in Heather's life are busy as she manages family, career, and household.  She lives inMaryland. Although her home is in Harford County she commutes to Cecil County and has many friends in Baltimore County.  She spends a lot of time in the car.  Heather volunteers for Habitat for Humanity and is busy at her church.  In her free time, she likes to unwind looking through catalogs or browsing the aisles online and at the mall when she has a few spare moments.
But…
Even though things seem ok on the outside, Heather's friends know that unexpected guests would not be appreciated.  She is often not home, due to her many activities and responsibilities and puts herself, her needs and managing the household stuff, last.  It isn't that she doesn't care or want to but when is there time?  The problem is that Heather feels guilty for the state of things and wishes she could do better.  Occasionally, she will make a big push and effort only to peter out before she makes a dent if she gets started at all.  Honestly, where is one supposed to start these projects?
Heather has a lifetime of possessions.  The thought that she will soon be adding her parent's things into the mix is daunting.  Her son has been diagnosed with ADHD and she is wondering if she may have that issue as well.  If she just had some time, motivation or something she could do it but that 'something' never seems to appear.   She would love to have people over, someday.  Every time she has begun organizing she had more items in the keep or maybe pile.  The items that did make it to the 'donate' pile never seemed to leave the truck of her car.
What Heather could use right now is…
An extra set of hands and an extra brain to think through this process with her.  She is fortunate because she found an organizing company that has a time proven and tested system that works for every client they serve. No only has she received the information and instructions (and the answer to 'where do I begin?' but clear direction and a relief from the stress and overwhelm that was surrounding her.
Click here if you are ready to schedule a Strategy & Planning Session or call us at 443-904-5412
We have three Organizing Plans to fit your needs, budget and timeline.  You can always add more time if you have bigger projects or pressing needs.
What Can We Help You With?
All areas of the home, personal office and small business
Clutter Reduction
Chronic Disorganization/Hoarding
Challenges due to ADHD
Technology Coordination and Instruction
Paper Management -Sorting, Filing, Storing, Shredding
Space Planning
Home School Setup and Consulting
Preparing for a Move
Unpacking in a New Location
Ready to find out more?
What should you expect?
Hello Jane and Karin,
It was so good to meet both of you! You both put me at ease with your kindness and level of knowledge. I ended up having one of the best weekends in a very long time. Although, I have a way to go, I can already see the light at the end of the tunnel. Just have to share some things I did over the weekend:
I downloaded Wunderlist and used it to grocery shop yesterday! I also created a TO DO list that included my homework assignments and have checked all but one off the list!
I consigned some clothing at Painted Daisy Saturday afternoon before taking my daughter to her birthday party
Filled two bags for Goodwill
Cleaned out my bathroom shelves and bought cheap plastic bins to hold stuff
Called Clearing House…you were right, they are busy. They told me to call back on May 1st to get a time in June…but not worries since everything is stacked and out of sight for now.
Anyway, I could just go on and on.I am really looking forward to seeing you both again!
Suzanne